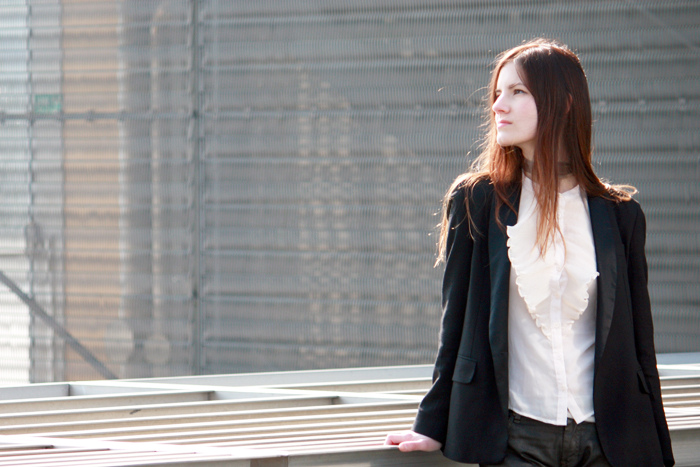 I'm back from holidays and back to work… So many new, exciting projects ! But I didn't have time to visit blogs, and to update my own. I missed it !
I still have some pictures to show you. These ones suit my current mood. I wore this outfit for a corporate evening. I was hesitating : did I look too austere / overdressed / too relaxed / too young?
The pictures have been taken on a sunny morning. The sunlight was playing on the glass and steel of office buildings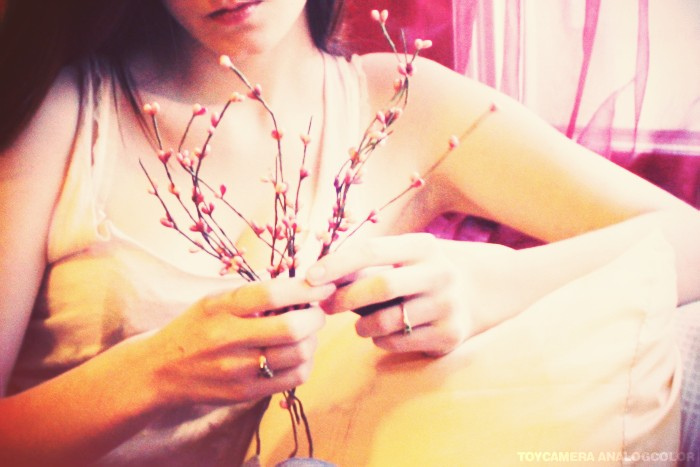 Sunday on the countryside.
A sunny bedroom, sheer curtains floating in the wind, bird songs and garden smell.
Below in the kitchen, my Grandma is baking a cake.
I was having a lazy morning, because when the world is moving faster, I want to be able to take my time. Such a luxury…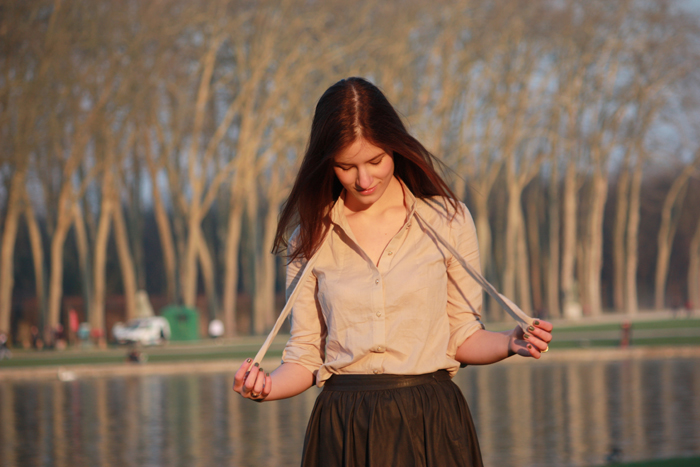 I did already show you this leather skirt, which is one of my favourite pieces of clothing ! Most of the time, I wear it with a diaphanous white blouse, or an ascot blouse. The leather skirt makes the whole ensemble look less severe, while the high waisted skirt and the pleats look good with the ascot bow.